House Rules: How to Hang Art Work
Sure anyone can bang a nail into a wall and hang their
art
but to get the perfect look in your space, these are the tips and numbers you want to remember next time you are hanging your art
What's the best height to hang artwork?
Art should be hung at eye-level with the center of the picture positioned between 56 – 60″ from the floor.
When hanging one picture directly above another, treat the two art pieces as one large picture with the center point between them being 56 – 60″ from the floor.
How many inches apart should I place pictures in a gallery wall?
When hanging
multiple pieces of art
in a grouping, use a spacing of 1 – 3″ between pictures. Smaller pieces of art can be hung a little closer together (1 – 1½") than larger pieces.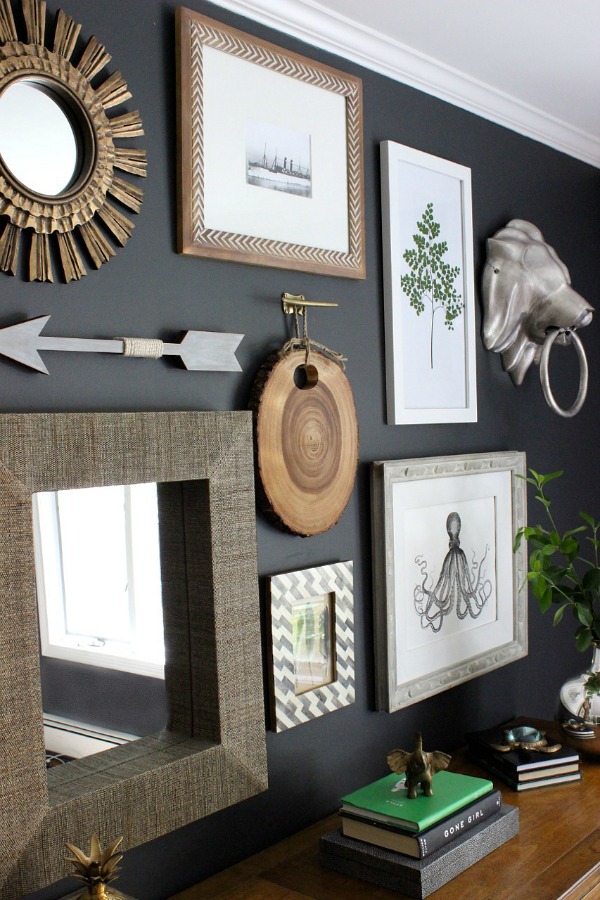 How high should I place pictures and other art when hanging it above furniture?
When hanging artwork above a piece of
furniture
, leave 5 – 9″ of space between the top of the furniture piece and the bottom of the frame. This rule of thumb can be used for hanging art over a console or chest of drawers as well as a
sofa
or headboard.
How high should I hang other wall decor?
Whether it's a decorative plate wall or a wall display of a favorite collection, a good rule of thumb is to treat the grouping of wall decor as one item and center it at 56 – 60″ off the floor.
Of course, the most important rule of all is to not be afraid to break the rules! These rule of thumb measurements are great to use as starting points and will help you develop your own eye for hanging
artwork
at a height that's perfect in your space. But if something looks and feels right to you but doesn't fit with these rules, by all means go with your gut and try it out!
Labels: art groupings, art hanging measurements, art pieces, gallery walls, home decor ideas, how to hang art, interior decorating ottawa, kiki interiors, wall decor