Home Staging and Decor Trends
A big part of
staging your home
is making it look current. In the final steps of prepping your home for the
real estate market
you want to make it pretty, buyer ready and photo ready. One way to do that is knowing what decor trends are out there and bring them into your home. Since 95% of
buyers
are online first trying to find the home of the dreams…you need to make your photos stand out and attract those buyers!
1.
Outdoor spaces.
Assuming the weather is working in your favour - stage your outside. Staging is about creating the vision of what life in the home would look like and including the outdoor living areas is critical! This staging trend is probably one of the most essential and we see so many sellers not have their outdoor areas staged. Remember a photo is worth a thousand words. Clean up the outside - rake, cut the grass, plant some colourful flowers, set up the patio and prepare it as though you have guests arriving any minute!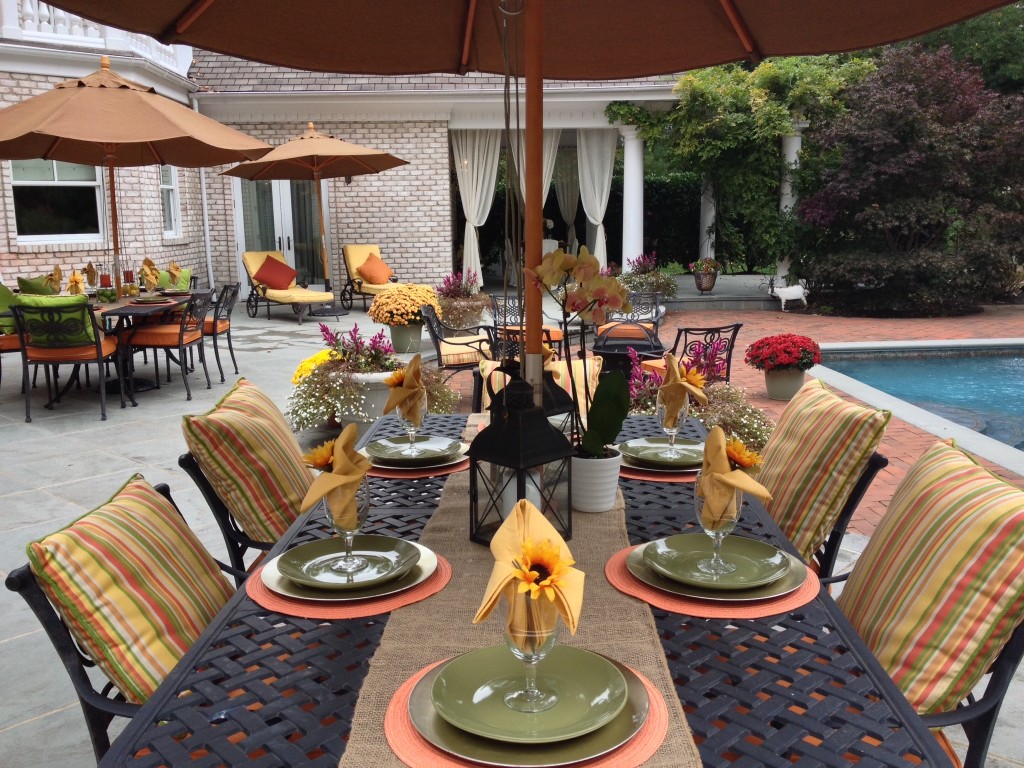 2.
White Kitchens
– Huge trend now for home owners is light, white, bright kitchens! In a recent
Houzz
survey an overwhelming amount of respondents desired a white kitchen in their home. When the kitchen comprises almost 30% of the buyer's decision (according to NAR - National Association of Realtors) a little more expense in this main area makes a world of difference in price!Can't replace the entire kitchen or paint the cabinets? Look at updating the back splash (or adding one) in a light tone, update the kitchen lighting to make the kitchen light and bright, paint the walls in a lighter tone and/or update the hardware.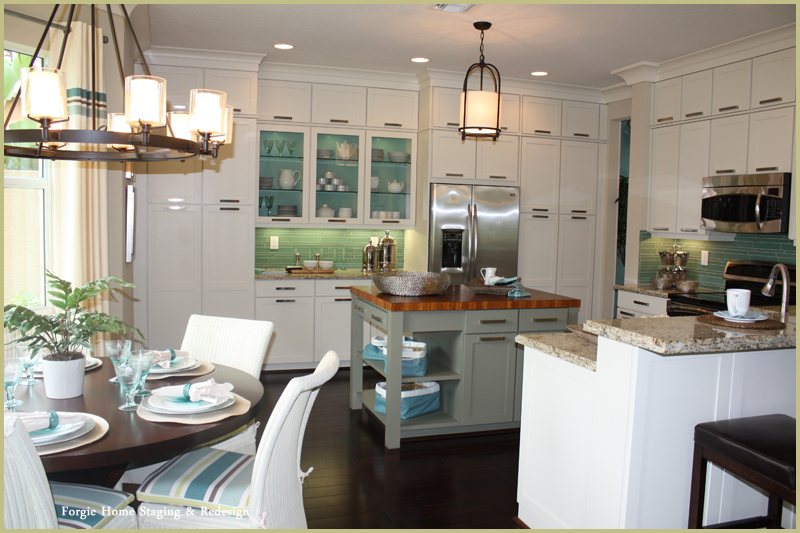 3.
Birds On Display
– The bird in the pillow is just a taste of what we will see more of in the future. Whereas last year's trend was the white porcelain deer head on the wall and horses, this year's trend is sweet, little birds.Right now, birds are hot for spring and every spring we tend to see animals and florals pop into all decor. If you home is going on the market in the spring - think about adding some 'nods' to spring like floral, birds or any botanical elements. Currently, the hot trend is peacock but any bird in spring is up to date
4.
Metallic accents
. Framed mirrors, art or brass bar carts add warmth and sophistication in any room. Metal accents add an element of shine to any room and they add some sophistication too. Right now warm metals are hot like gold, brass and copper. so think about adding a few touches of those in decor pieces, frames of mirrors, lamp bases even occasional tables.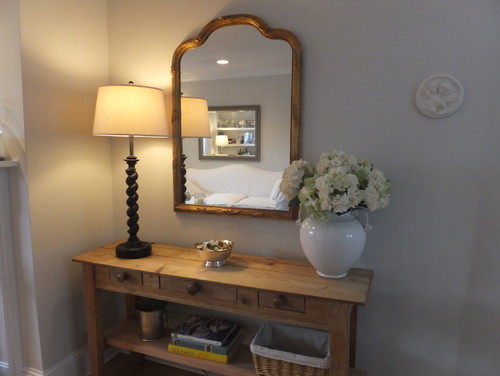 5.
Pops of colour
.
Colour can help you stand out from the crowd. Even a neutral space could benefit from a floral arrangement in bright yellow or orange. If your home decor style can handle it, try adding some colourful pillows to the sofa or bed and a throw blanket. Colours like yellow, orange and bright green are perfect for spring but coral, aqua and purple can also make a big impact when used in small doses.
6.
Dual Coffee Tables
– placing two coffee tables next to each other to scale a larger space is a much better staging solution than just one. This is also a great way to add surface space to a small room. Look for side tables, benches even stools (as long as they are the right height, 16" to 21") to be used as a coffee table
7.
Clear Tables, Chairs, Lamps and More
– Glass has always been an excellent staging tool because of it's reflective nature and ability to create more light in what would probably be a dark space. Glass is great becasue it gives the surface space without the bulk. If you are selling a condo or a smaller space - try a glass dining table and pair any style of chair you like. It makes the room look nice and big and you still are showing off how to live in the space. Glass furniture comes in a variety of styles too, and price points! You can use the 'buddy system' too so if you have a glass dining table add some glass elsewhere maybe a side table or in a lamp....
8.
The Navy Comeback
– Navy blue is making a come back in a huge way! Navy just stole our hearts originally via patterns like chevron, ikat (see below) and floral but now it's really making it's presence known as a "new neutral" that pairs well with yellow, turquoise, coral, chartreuse, wheat …almost all of the spring 2015 hues that add pop to a space. Navy is one of those versatile colors that can work with bright or earth tone accents (just open your latest Pottery Barn catalog to see it with earth tones). If your space has a lot of neutral beige, cream or sand tones add navy for a rich contrast and timeless combination.
Labels: bennett pros, home decor trends, home staging ottawa, kiki interiors, sell my home, sell my ottawa home, selling your home, spring 2015 trends, stage my home, staging to sell, staging your home