We Answer Wednesday - What to do with Parquet flooring
We just bought an older condo that has square parquet floors. Is there anything we can do to modernize it without the expense of tearing it up?
Great question and the answer is Yes!!
This may come as a bit of a surprise but we are seeing more and more 'parquet' styles in current design. They have a vintage vibe and will create a sense of history that is often hard to achieve in a
condo
. For an authentic look, stick to the original finish or apply a low-luster urethane to tame the shine. If you don't love all the pattern look underfoot,
stain the floor a darker colour
. Pair these vintage floors with some modern and contemporary lines and you will achieve a very chic and cohesive style in your room.
See the images below for inspiration
In this image you can see the cool visual effect a natural stain square parquet floor adds to this minimal space
This modern condo has re-stained square parquet floors, it give a subtle check board look and look great with the contemporary decor style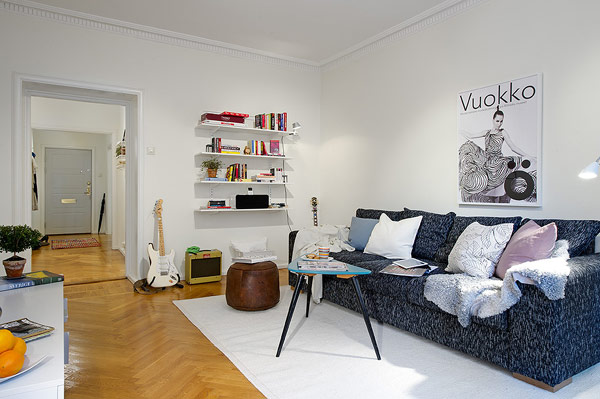 Here's an example of the more modern parquet we are seeing in recent design. Chevron parquet makes a big impact!
Labels: flooring, kiki interiors, parquet flooring, update my flooring, we answer wednesday, what to do with parquet floors