Contemporary Christmas
It's the most wonderful time of the year.....I love the Christmas holidays - food, family, friends and the decorations! It's such a festive time of year but some might argue that it is a challenge to make Christmas cool and contemporary. Here are
some ideas to add style to the season
.
1. Mix a metallic tone with an unusual colour for the holidays. Like silver and a bold cobalt blue with white. Or look at lots of
bright colours
against a stark white background like a white tree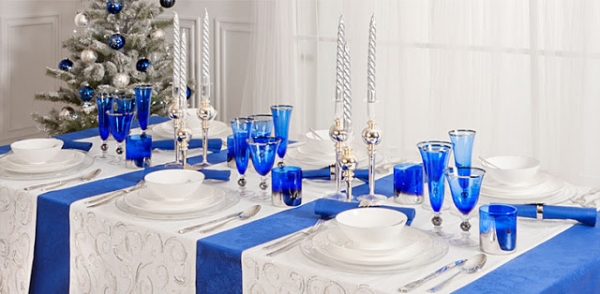 2. Look at simple and/or unusual shapes for
a modern tree
like this fabulous gold one no ornaments required, modernism is also quite simple.
3. Instead of colour try one tone like White, all white so fresh and light but still winter-y. If you want this modern Christmas look play with texture like a white feather tree with glass and ceramic ornaments
4. It's all about
how you present it
. Yes, you can keep the traditional colours without looking traditional. Try hanging the ornaments in a colour coded pattern on the tree. I also love how they added some pops of red with everyday items like the tray table, cubes and pillows - it is festive but not cheesy.
5. Go girly! Having a single ladies Christmas? Celebrate it! With a
pink tree
and pink decor - it's fun and feminine.
6. Go grey! Mix up shades of greys with silver, charcoal, dove and more and for a it of pop add a splash of lime. This is a great colour palette for a male household.
7. Think different.
Modern decor
is about taking the usual and making it simple but still different. Try hanging a series of wreaths above a sofa or like this image hang the stockings over a streamlined fireplace with a birch branch 'mantle'. and have some pop art inspiration with a winter theme like an over sized snow flake.
Labels: christmas decor, christmas decorating ideas, contemporary christmas decor, cool christmas decor ideas, kiki interiors, modern Christmas, modern christmas decor