Incredible countertops!!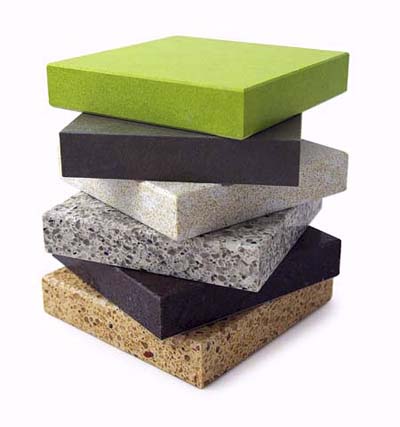 When it comes to countertops our selections used to be very limited, now we have plenty of choices. Here's how to choose the right style for your home.
When a buyer first sees a home, the kitchen is usually the first room they wish to overhaul. Whether you are an amateur chef or someone who prefers take-out, the kitchen is usually the most lived-in room in the home. It's no surprise that countertop options have evolved in recent years. Besides new appliances, countertops can be one of the greatest investments and one of the most dramatic changes you make in your kitchen. Speaking from experience, our most recent reno project was replacing our kitchen countertop. The results were astounding! Everything else stayed the same but the new countertop changed the look of our kitchen entirely. Choosing a countertop can be overwhelming, it is no longer a choice between laminate or granite. The factors to consider are durability, hygiene, style, cost, adaptability and maintenance.
How to start? Think ahead of the countertop qualities that are most important to you, how your kitchen will be used and how much you want to spend. An aspiring chef will seek durability, spill and heat resisitant surfaces, whereas a busy mother of three may be most concerned with hygiene and a single, condo owner might just seek a material that is stunning and achieves the 'wow' factor in the kitchen.
What are you looking for? Here is a list of counter choices with a brief descriptor including price per square foot, hygiene, maintenance and durability.
Wood (maple)
$100-$150
Food safe but can absorb odours
Treat regularly with mineral oil and keep dry
Will look worn over time be careful with knives
Stainless steel
$40-$80+
Extremely hygienic, seen in hospitals for this very reason
Clean with a mild detergent and dry thoroughly
Will show scratches but is heat-resistant
Concrete
$100+
Use food-safe water based sealant to protect
Use mild soap for daily cleaning
Can be dented or gouged
Glass
$85-$200
Non-porous and extremely hygienic
Easy to clean but may show streaks
May be heat-resistant and may crack
Marble
$80-$200
Hygienic when sealed properly
Mildly reactive and a matte finish helps hide stains
Stains, scratches and may crack
Granite
$60-$200
Stain and mould resistant with sealant
Use gentle granite cleaner and seal regularly
Extremely durable and heat-resistant
Quartz
$70-$100
Non-porous and food-safe
Can be wiped clean
Shouldn't scratch or chip and it heat-resistant
Corian
$60-$100
With proper cleaning will resist bacteria
Clean with soapy water, rinse and dry
Use cutting board to protect
Laminate
$18-$26
(uninstalled)
Hygienic if cleaned properly
Clean with mild soap
Protect surface and difficult to repair
So what about bathrooms? A bathroom can accommodate nearly any countertop materials you'd find in a kitchen, but beware of durability issues. Products such as nail-polish remover can damage many countertop materials also beware of access moisture caused by improper ventilation. The most popular bathroom countertop materials are: quartz, glass, granite and laminate.
Manifacturing and installation times vary, but typically the process from measurement and planning to installation takes one to six weeks, depending on the availability of material and manifacturer.
Labels: bennett real estate pros, countertop makeovers, countertops, design in the bathroom, design in the kitchen