Knock on wood - wood accents for the home
I love the look and feel of wood. It adds warmth and character to any space. Wood doesn't have to look country or rustic, you can certainly use wood in a more modern space. Here are some of my favourite wood pieces....
This
1950s Tractor Stool
from
Restoration Hardware
adds some warmth but sculptural feel to a kitchen. It would look great in a light or dark kitchen adding texture, visual interest and some personality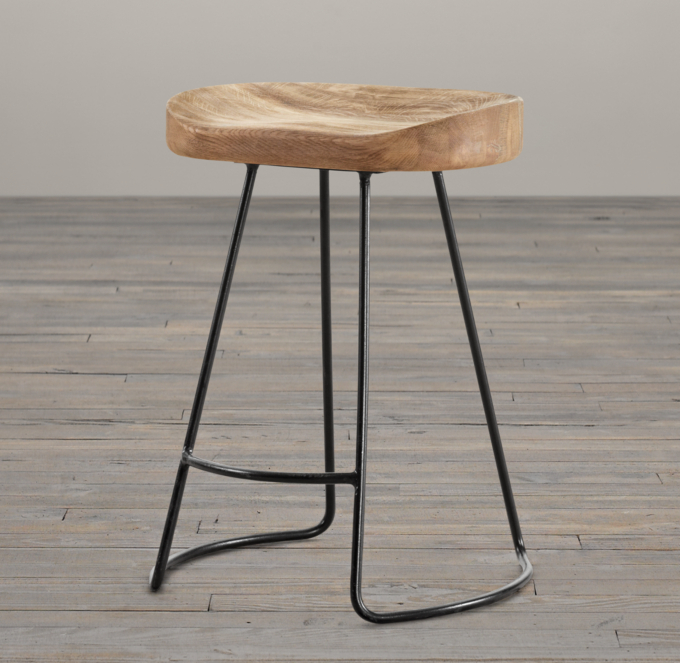 This
cube/stool
is so versatile and it's reclaimed! It could easily be used as an end table or even in multiples as a coffee table. It has a rustic feel because of the strong grain and texture but the simplicity it has a modern twist. And it is made in Canada
This
table
is a marriage of modern and rustic. The simple lines, the grain and the metal legs make this table shine in any space. Pair it with a more modern chair in a metal, upholstered or a plastic material.
I love this
chair
and it also comes in black. It's a perfect captain's chair in a dining room when paired with a modern glass or metal table but it also looks great in a smaller bedroom or a workspace. The material has a rustic feel but the lines make it contemporary and cool. If you love the look of hardwood and want it everywhere including wet spaces, check out
these tiles that look and feel like wood.
I was concerned that they might come across as cheap but they look amazing installed and really add that warmth to the room that you expect from hardwood. And like hardwood there are different 'stains', sizes and levels of grain. I love this tile as it gives a bathroom a true Nature Spa look and feel...
I love wood accents that are also practical not just beautiful! look for great kitchen accessories in wood and not just wooden spoons. Look for
stunning fruit bowls, salad bowls, trays
and more....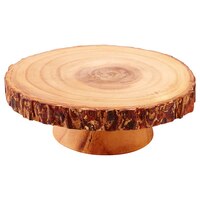 If these wood pieces are too rustic for your taste and you want some nature in your home but you want a sleeker look - why not display it as art on your walls?
I love these Birch Prints from
West Elm
.
Labels: harvest tables, home eco decor, kiki interiors, modern farmhouse, modern meets rustic, natural decor, stools, wood accents for the home